Hightlight
Air conditioner

Reservations

Wifi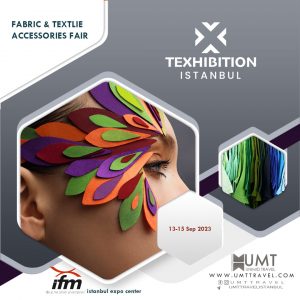 TEXHIBITION IS BEING A BRAND EXHIBITION ON THE INTERNATIONAL PLATFORM:
Bringing global buyers together with the industry with cooperation of Istanbul Textile and Apparel Exporter Associations (İTHİB) with Istanbul Chamber of Commerce (ICOC), Texhibition Istanbul Fabric and Textile Accessories Fair will meet with its visitors at Istanbul Expo Center on September 13-15, 2023. Included in the industry's agenda, Texhibition will not only bring companies together with global brands, but also present to its exhibitors and visitors an export-oriented exhibition experience bringing production, quality, trends, sustainability, and design forward. The exhibition will bring together more than 400 domestic producers including fabric and textile accessory companies together with over 20 thousand qualified buyers from the European Union countries, Britain, USA, North Africa countries, and the Middle East.
address: Yeşilköy Istanbul, Fuar Merkezi, 34149 Bakırköy/İstanbul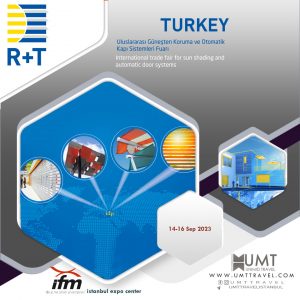 International Sun Protection and Automatic Door Systems Fair International Trade Fair For Sun Shading and Automatic Door Systems.
address: Yeşilköy Istanbul, Fuar Merkezi, 34149 Bakırköy/İstanbul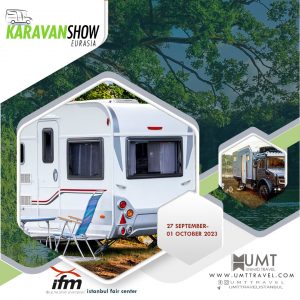 2ND CAMPING, CARAVAN AND EQUIPMENT, ALTERNATIVE TOURISM FAIR:
rasia organized by BİFAŞ between September 27 and October 01, 2023 in Istanbul Exhibition Center with the participation of more than 150 companies and more than 250 brands in a space of 15,000 square meters and thousands of experts visiting. will be held with
Caravan Show Eurasia, which brings together the most prestigious companies and brands in the sector from home and abroad, offers the latest technologies and design products with a wide range of participants to tourism professionals, travel and nature lovers.
More than 30,000 buyers consisting of industry professionals as well as end consumers are expected to visit the exhibition where the latest technology products are introduced.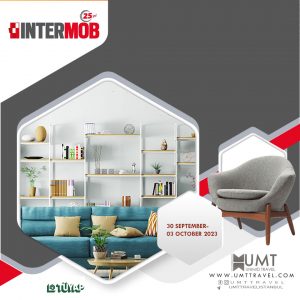 Intermob 2023
25th International Furniture Side Industry, Accessories, Forestry Products and Wood Technology Fair
Dates: 9/30/2023 – 10/3/2023
Venue: Tuyap Fair Convention and Congress Center,
The Wood Processing Machinery and Intermob fairs present the latest in furniture components, forestry products and wood processing machinery as shaped by evolving consumer preferences. Being excellent marketing platforms that contribute to brand-building in the wood and furniture industries, the fairs introduce new markets and buyers to participants.