Hightlight
Air conditioner

Car parking

Covid-19 safety

Reservations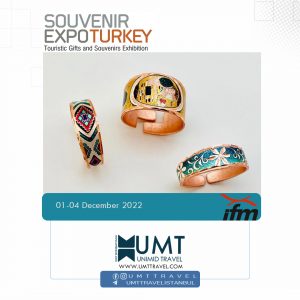 THE MOST SUCCESSFUL INTERNATIONAL SOUVENIR TRADE FAIR GLOBALLY, NOW IN TURKEY
The most successful fair of the sector in the world, which has been organized regularly every year since 1984 in Greece and where many Turkish companies have participated as exhibitors and visitors, has been successfully held in Turkey.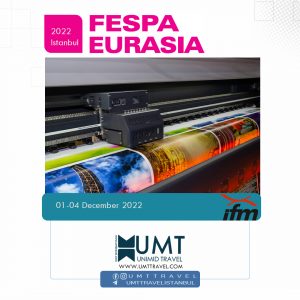 FESPA Eurasia is the leading exhibition for the print and signage sectors in the Eurasian region and is held annually in İstanbul. The exhibition will feature over 500 brands and over 10,000 visitors.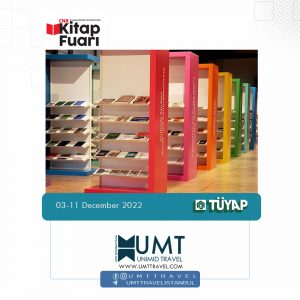 TÜYAP All Fairs Production Inc. Organized by Istanbul Book Fair for thirty-nine years, with nearly half a million visitors it has hosted, it is the most rooted and unrivaled fair in its field, as well as the largest fair reaching readers in Europe.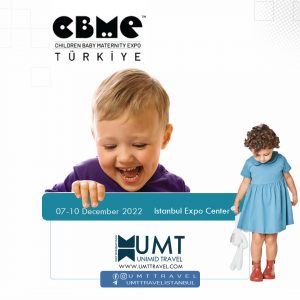 Turkey's baby, baby and mother exhibition is one of the biggest baby, baby and mother exhibitions in Turkey.
CBME Turkey Connect brings together the global children's products industry in a digital environment. In this exhibition, products such as child safety transportation equipment, baby food and auxiliary products, clothing, children's sleeping services and furniture, toys and educational aid products, products related to pregnancy and childbirth, etc. will be displayed.
This exhibition provides the possibility to learn about the recent developments in the field of production of products and services related to children and mothers. This exhibition attracts a large number of high-level exhibitors and visitors from all over the world.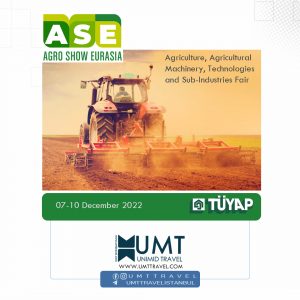 AgroShow Eurasia 2022
At the Istanbul summit of the agricultural sector, agricultural mechanization and related technologies, tractor and agricultural mechanization sub-industry, water and irrigation technologies, organic farming equipment and thousands of related products will be exhibited under one roof. The fair has the distinction of being the export fair of Eurasia with the slogan "From Istanbul to the whole world.
he world's second-largest boat show sets sail for new horizons in December
The world's second-largest exhibition dedicated to the global sailing industry, CNR Eurasia Boat Show, anchors in its precise location, Istanbul Expo Center, between December 17-24, 2022.
Turkey's one and only boat show, CNR Eurasia Boat Show, gathers the industry together after a long period. The 16th edition of the exhibition not only showcases state-of-the-art boats but also welcomes tens of thousands of visitors engaged in amateur sailing for purchasing purposes this year.
The exhibition looks to arouse great interest in professionals enthusiastic about mega yachts, boats, sailing boats as well as visitors keen on amateur sailing. CNR Eurasia Boat Show embraces sea vehicles and materials suiting every budget and enables exhibiting companies to finish their stocks, place new orders, and achieve their trade rates scheduled for 2022.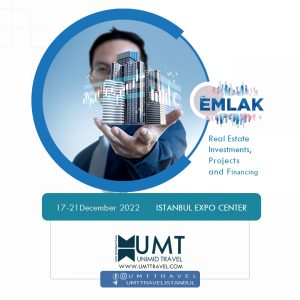 CNR EMLAK
The Show will bring together the leading real estate companies, investors, occupiers, properties and finance professionals from all over the world.
CNR Emlak is the first and only exhibition in Turkey and the region for Property and Investment. The event will gather the entire sector; from development, financing, implementation, and marketing to the operation and utilization of properties, at the same location for four days at this unmissable business platform. The fair will be a unique opportunity for establishing new business connections in the sector in the regional and global scale. Its high profile visitors from EU, Middle East, North Africa, Gulf, and CIS countries create a great synergy for the show.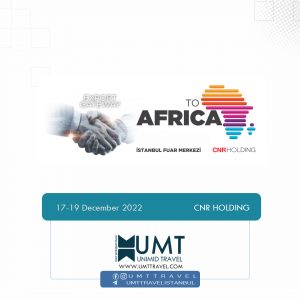 Export Gateway to Africa will take place at Istanbul Expo Center with the aim of creating a wide trade network extending to Africa for the leading industries in Turkey by reaching beyond the decreasing Europe market and boost the trade volume between Turkey and African countries.
Organized by CNR Holding subsidiary, Istanbul Trade Fairs, and carrying the Turkish economy forward in the international market, Export Gateway to Africa will unite exhibitors with African business people and enable them to establish new trade connections, exchange knowledge and make profitable investments and business agreements between December 17-19, 2022.
Export Gateway to Africa will enable exhibitors to benefit from global opportunities of change and gain their places in the new market reaching 100 billion dollars.
With its experience of over 35 years,  CNR Holding will boost trade volumes of all the exhibitors, who intend to leave a mark in the global market, on an ideal platform where they can discover the rich buyer potential of the African market and greatly contribute to the economies of both countries through long-term and durable cooperations and investments between Turkey and Africa.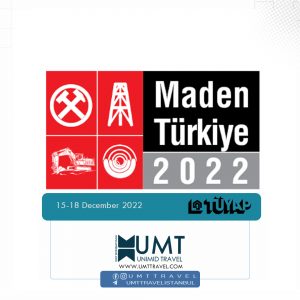 Mining Türkiye 2022 is the 10th international exhibition of mining, tunneling, machinery equipment and heavy vehicles, which will be held in cooperation with YMGV (Mihan Mining Development Foundation) between December 15 and 18, 2022 at Tüyap Fair and Congress Center. Turkey Mining Fair, the most comprehensive exhibition of the mining industry, offers an opportunity to review many products and services such as drilling machinery and equipment, cutting equipment, loading, transportation, geological survey equipment, drilling machinery and equipment as well as grinding Gives.