Hightlight
Air conditioner

Car parking

Covid-19 safety

Reservations
The leading manufacturers and brands of the Turkish home and kitchen products and glassware market, Ambient Home and Kitchen Products Export Fair and ISFA Electric and Electronic Home Technologies Export Fair, which will be held between 02 – 05 March 2023 in Istanbul Expo Center – Yeşilköy, simultaneously will welcome its visitors. Take your place in this Export Platform and Center, which will be visited by professional purchasing officials and opinion leaders from all over the world.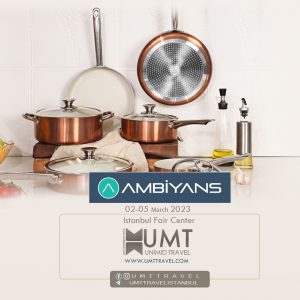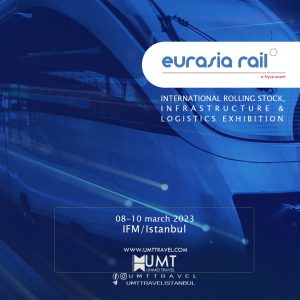 Eurasia Rail: the sector's must-attend event.It's the main route into Turkey's massively lucrative railway sector – the meeting place for the sector's buyers and decision makers.
Hosting hundreds of exhibitors and 7,697 visitors, is the main networking and business event for the Turkish rolling stock sector, featuring innovative engineering, products and services from both the public and private sectors.
Eurasia Rail is the direct route into Turkey's massive lucrative railway sector, being the key meeting place for important decision makers and rail technology buyers.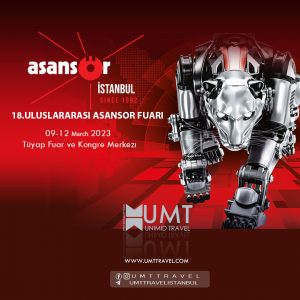 Elevator Istanbul 2023, one of the biggest in the world in its field, will be organized by Tarsus Turkey with the support of AYSAD at TÜYAP on March 09-12. At the fair, all innovations related to vertical transportation technologies and escalators and roads, from residential and commercial building elevators to hospital elevators, from domestic elevators and personal carriers to auto elevators, from freight and service elevators to disabled elevators, will be exhibited together. Elevator Istanbul 2023, which will open for the 18th time, will bring together thousands of domestic and foreign buyers and leading companies of the sector to establish business contacts and enjoy the fast paced trade that will last for four days.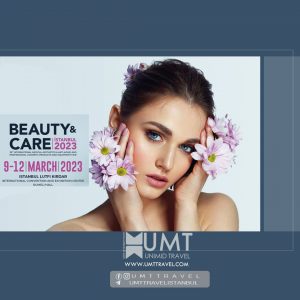 Beauty & Care, the leading exhibition of the sector in Turkey, has been coming together the newest products, equipments, trends and methods in medical aesthetics, professional cosmetics, hair, spa, wellness and fitness categories together with its visitors for 34 years.
Beauty&Care 2023 is a unique platform that brings all sector professionals like beuty experts, aestheticians, doctors, beauty center owners, hospital buyers and makeup artists together with companies searching for new markets and entrepreneurs. Moreover, you will experience more than a fair in Beuaty&Care thanks to beauty competitions, workshops and conferences which will be organized in line with the fair.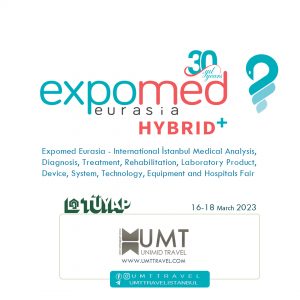 Expomed Eurasia – International İstanbul Medical Analysis, Diagnosis, Treatment, Rehabilitation, Laboratory Product, Device, System, Technology, Equipment and Hospitals Fair
Expomed Eurasia has become the biggest trade fair in Turkey and Eurasia where medical devices, equipment and technologies are showcased and the latest medical trends and scientific events can be tracked for 30 years. In 2023 Expomed Eurasia is going to welcome all of its exhibitors and visitors on March 16-18. In addition to the physical event Expomed Eurasia offers online B2B solutions. In this regard, there will be two online events. Distributor Days will be on March 13-17, 2023, and Online Networking Days will take place from March 20 – April 3, 2023.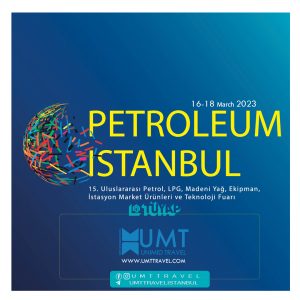 PetroleumIstanbul Fair, International Petroleum, LPG, Lubricants, Equipment, Convenience Store Products and Technology Exhibition
THE BIGGEST GATHERING OF TURKEY AND THE REGION
Petroleum Istanbul Exhibition and concurently organized Gas & Power Network Exhibition hosts more than 40.000 visitors biennially since 1997. Introducing new products, services, unique technologies, new business and trade models to key players of the sector; Petroleum Istanbul is one of the biggest and most visited trade fair of energy sector connecting Middle East, North Africa, Europe and Asia. Petroleum Istanbul, will be organized for the 16th time in 16-18 March 2023 will take place to cover Retail Petroleum Industry, Equipment, Technology, Lubricant, Auto LPG, LNG, CNG, Electric Vehicles and Convenience Stores. Exhibition will create an important business alliance platform for national, regional and international energy companies, product representatives and franchising brands. Sector representatives will get opportunity to meet with the dealers and petroleum industry leaders around the region.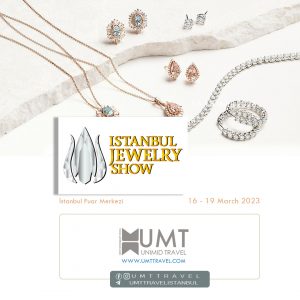 The Leading International Jewelry Trade Fair
Istanbul Jewelry Show, sponsored by Elmas Kule, as being one of the top 5 international jewelry events in the world and the leading event of the region offers a comprehensive marketplace and new business opportunities to all jewelry professionals around the world.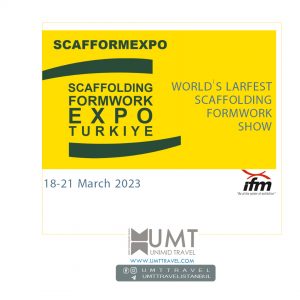 The 7th International Scaffolding Formwork, Exterior, Moving Platform Technologies and Accessories Fair, organized by Demos Fair Organization, will begin.
The fair, which draws attention with its wide product profile including scaffolding systems and accessories, formwork systems and accessories, plywood products, construction work and worker safety equipment, telescopic erecting poles and platforms, as well as towers, cranes and risers, has the distinction of being the only one in the world.
Scaffolding and Formwork Fair, which has found an important place in the rapidly developing construction sector, brings together the companies engaged in project design, production, sales and leasing, and the professional target audience, which is in restructuring abroad, on a commercial platform.
The fair can be visited between 10.30 and 18.00 for 4 days.