Hightlight
Air conditioner

Car parking

Covid-19 safety

Reservations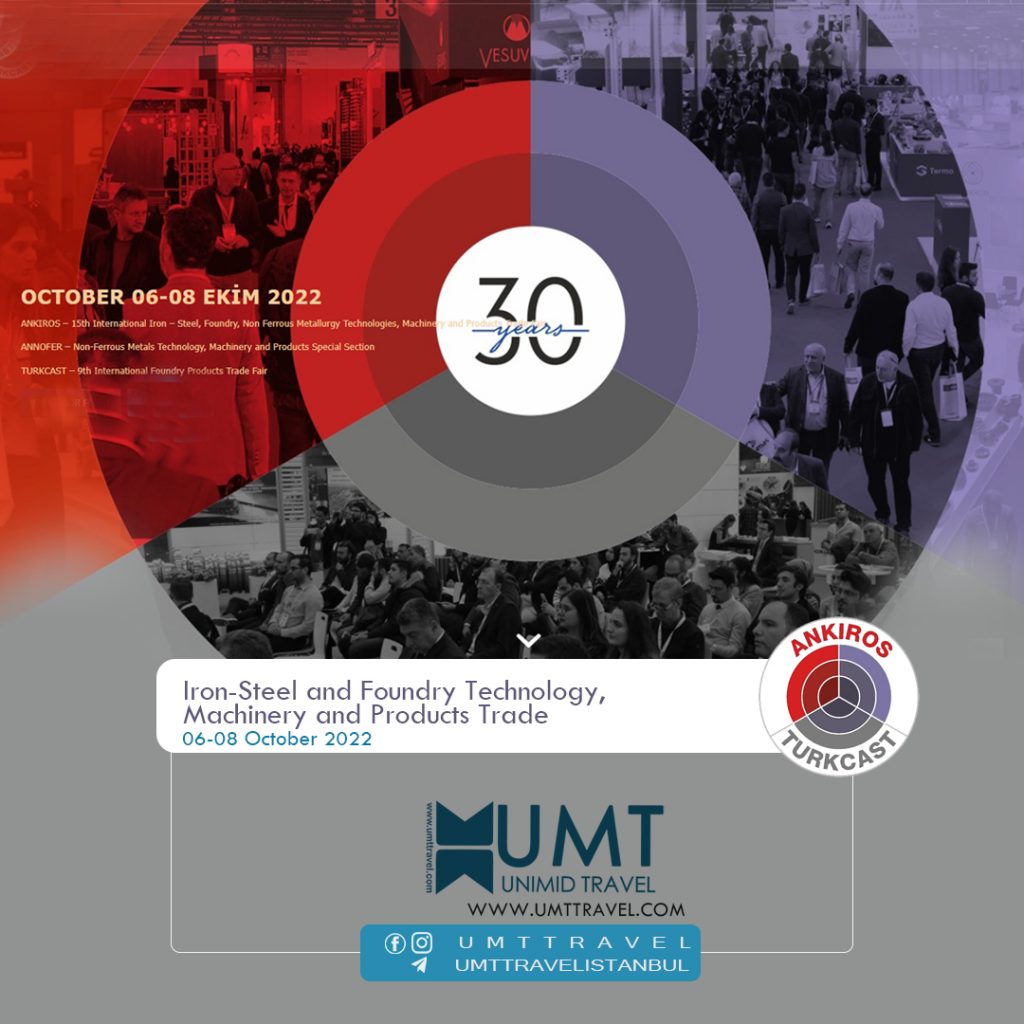 Ankiros, International Iron-Steel and Foundry Technology, Machinery and Products Trade Fair
As the biggest metallurgy meet-up in Eurasia, ANKIROS / ANNOFER / TURKCAST are a successful trio of fairs that are supported by leading national and international organizations and associations in the metallurgy sectors. By expanding its exhibitor profile each year, ANKIROS / ANNOFER / TURKCAST has enhanced its reputation and is recognized as an essential platform to discover quality-made and durable solutions for all related metal industries.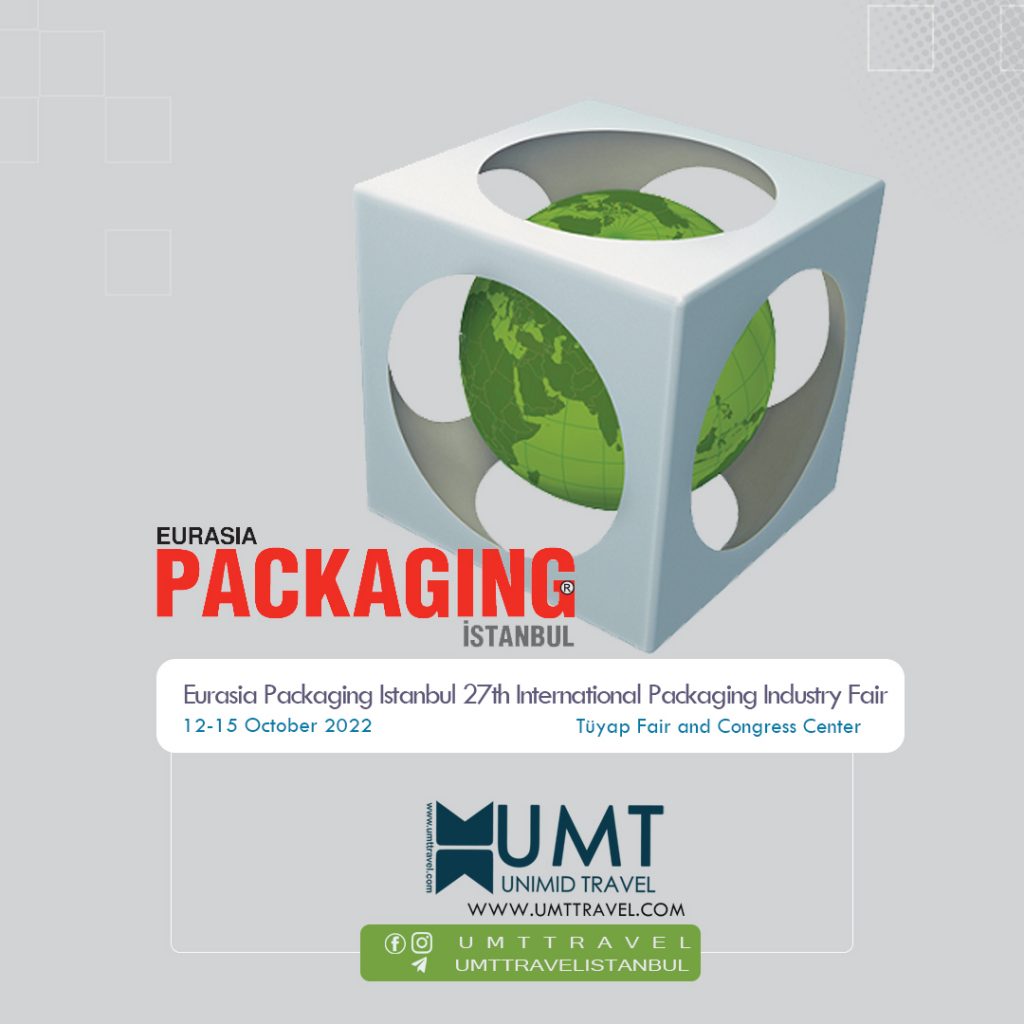 Eurasia Packaging Istanbul 27th International Packaging Industry Fair
Eurasia Packaging Istanbul Fair, the most comprehensive annual show in the packaging industry in Eurasia, offers end-to-end solutions embracing every step of the production line to bring an idea to life on shelves.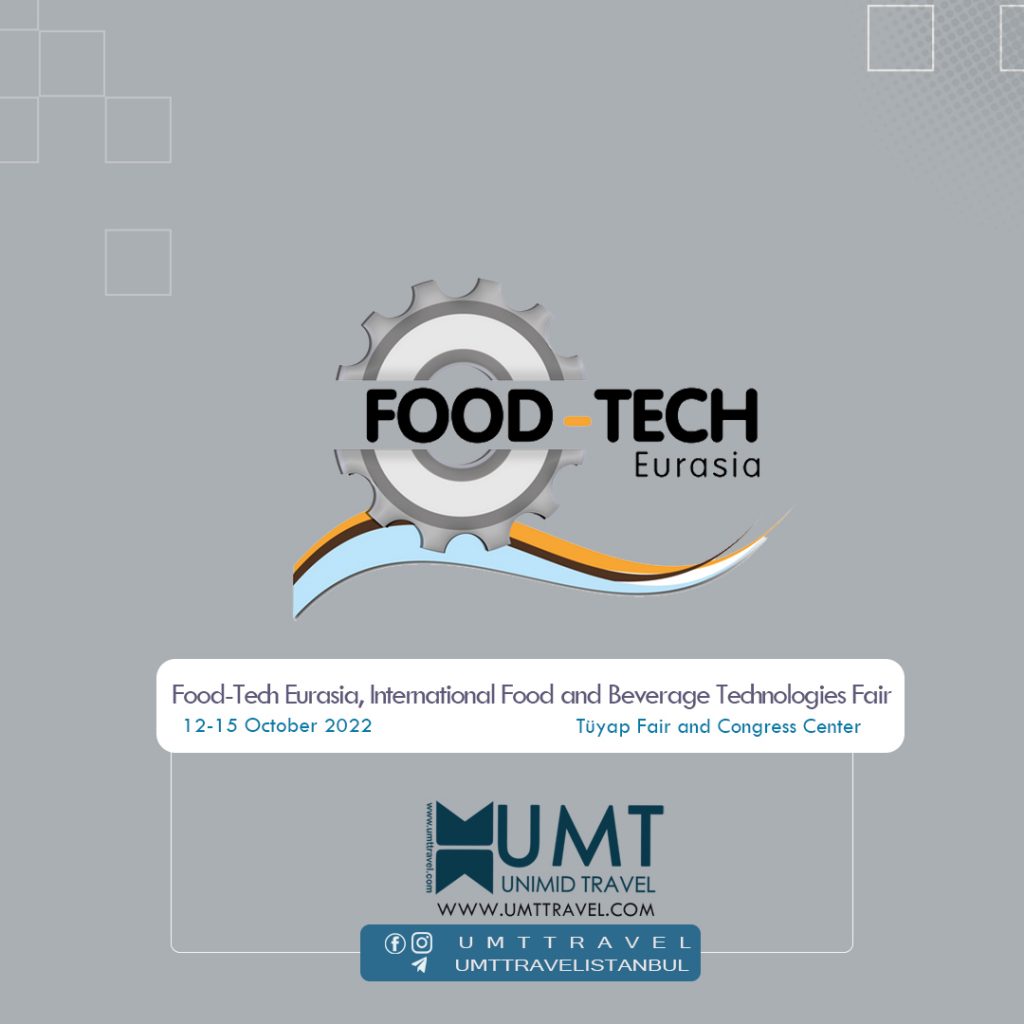 Food-Tech Eurasia, International Food and Beverage Technologies Fair
For the entire food and beverage production chain, Food-Tech Eurasia is where manufacturers find innovative, reliable, cost effective and high quality solutions to take their products to market. Co-located with the world class Eurasia Packaging Fair, the two events let visitors discover food and beverage processing and filling technologies through to packaging production that makes products 'shelf ready'.
WOODTECH, 35th International Wood Processing Machines, Cutting Tools, Hand Tools Fair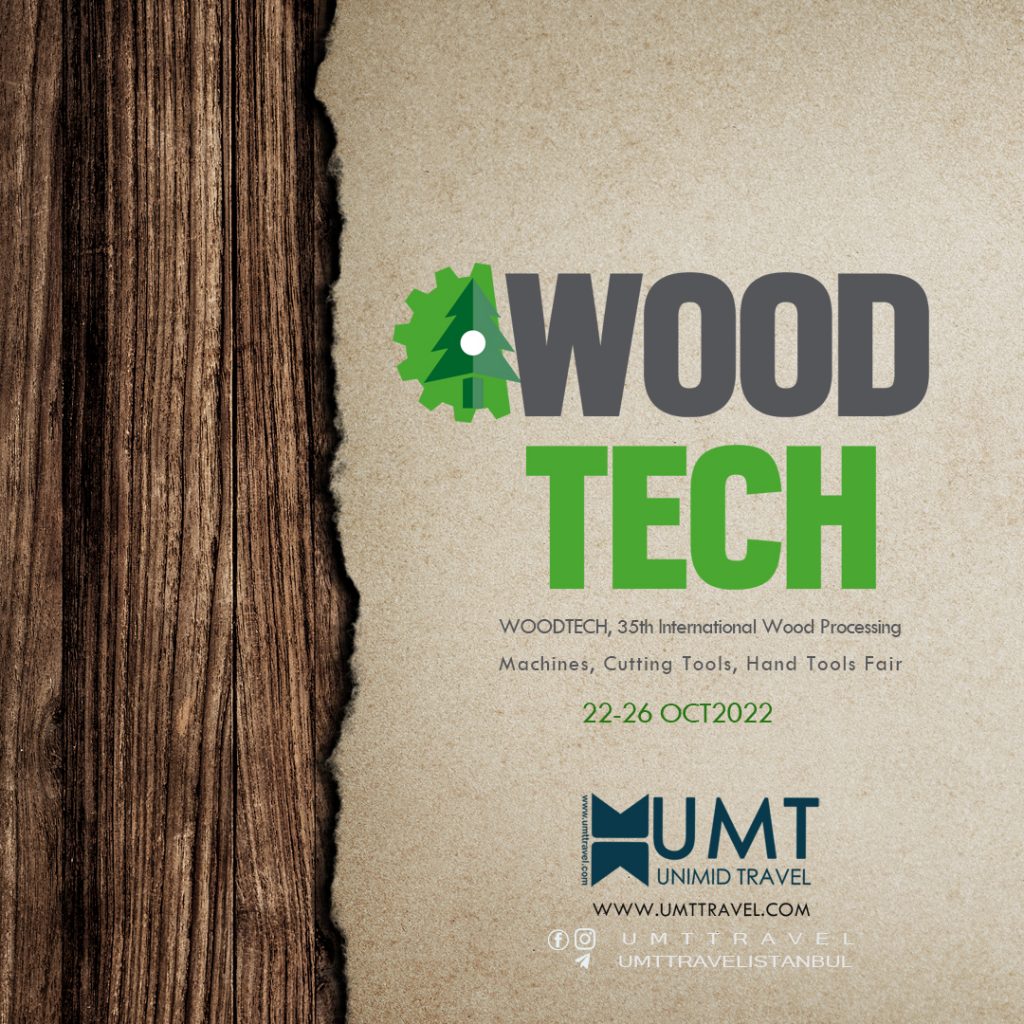 Being the most important trade fair of the wood industry in Turkey, WOODTECH Fair offers an extensive range of products such as machinery and technical equipment for processing forestry products, semi-finished products, surface finishing, assembly and packaging and brings together local and international companies that operate in different branches of the industry. WOODTECH 35th International Wood Processing Machines, Cutting Tools, Hand Tools Fair will be held on October 22-26, 2022 at Tüyap Fair Convention and Congress Center, Istanbul.
Visiting hours;
October 22-25 , 2022: 10:00 – 18:00
October 26, 2022: 10:00 – 17:00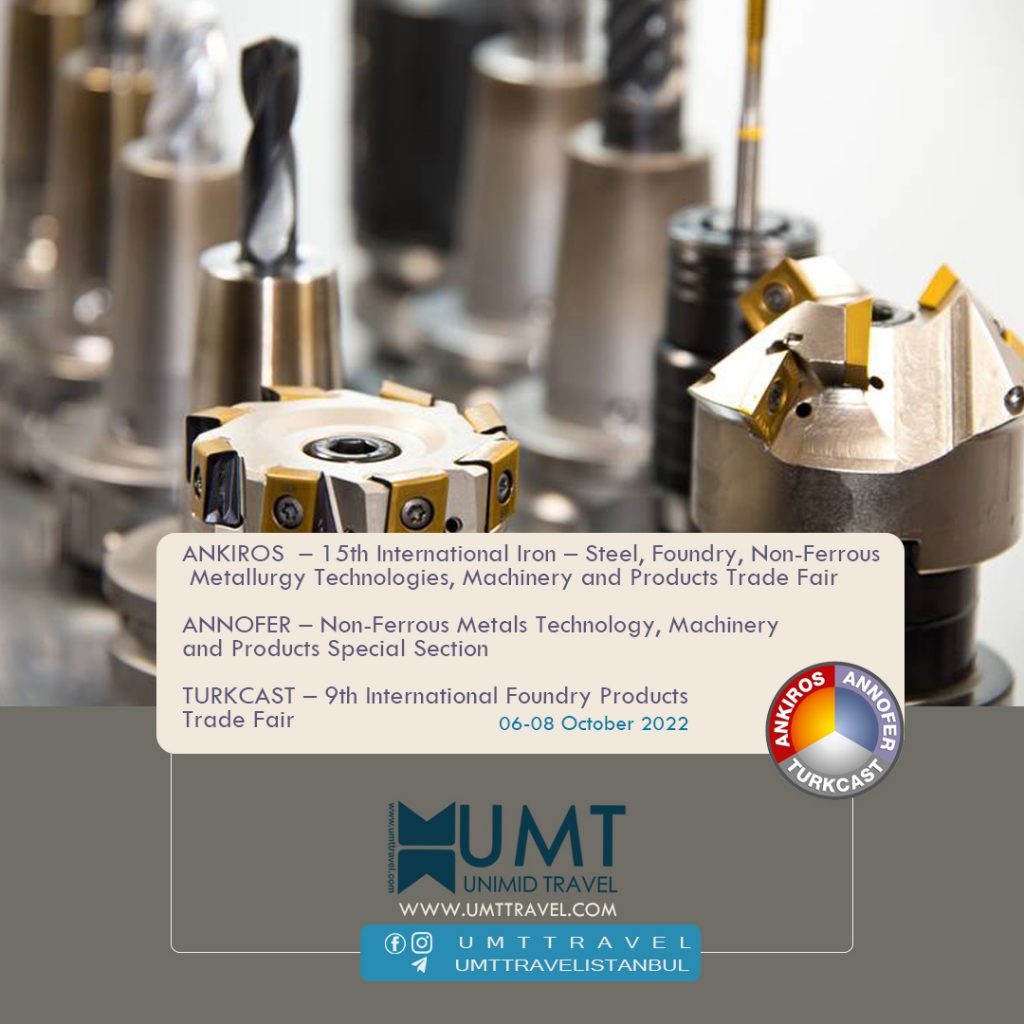 ANKIROS  – 15th International Iron – Steel, Foundry, Non-Ferrous Metallurgy Technologies, Machinery and Products Trade Fair
ANNOFER – Non-Ferrous Metals Technology, Machinery and Products Special Section
TURKCAST – 9th International Foundry Products Trade Fair
Taking place every 2 years since 1992, the fairs establish a global reputation as one of the biggest metallurgy event of the year. The ANKIROS / ANNOFER / TURKCAST are a high-level gathering place for professionals, deal makers and experts in the steel, foundry and non-ferrous metals industries. This unique business and networking platform will open its doors 8-10 October 2022 and showcase all the new technologies in the metallurgy industry under one roof.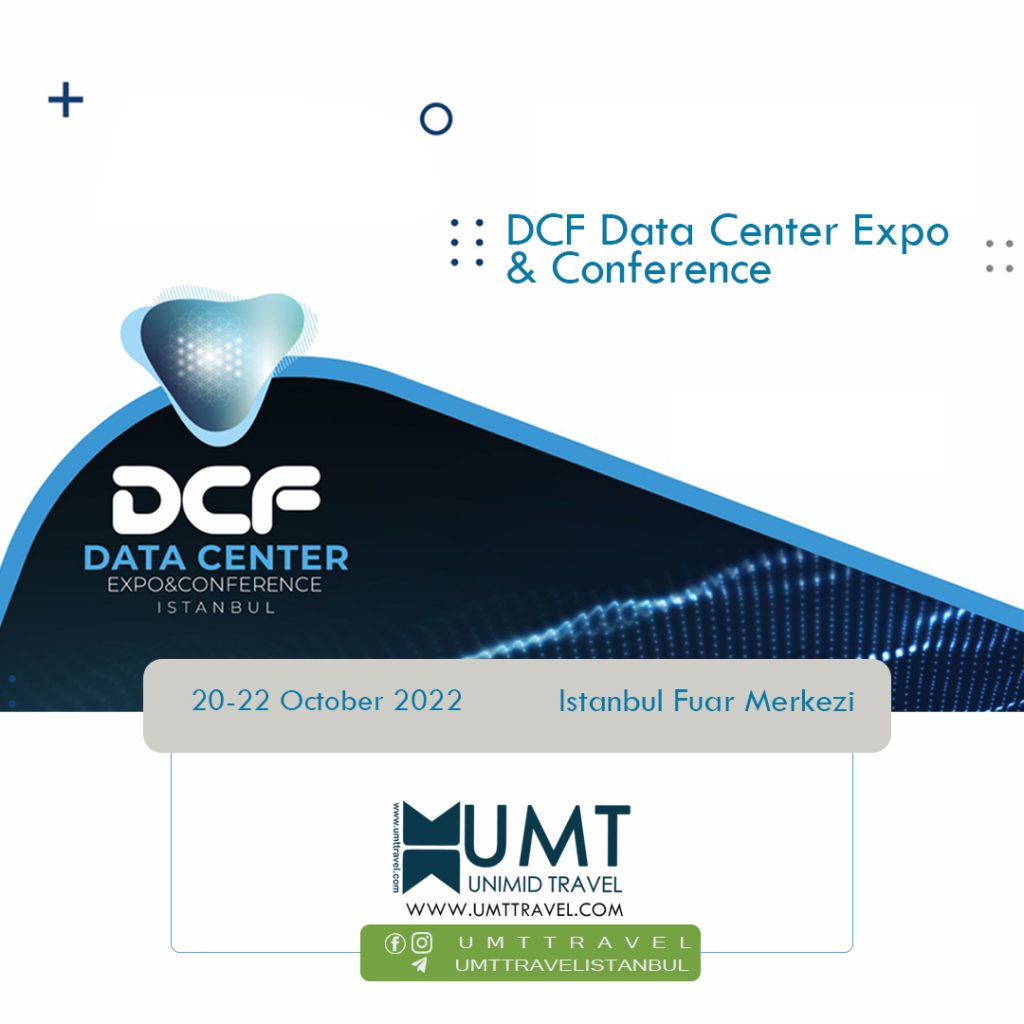 Communication Technologies Cluster will participate as the media partner of Turkey's data center fair DCF DATA CENTER EXPO 2022, which will be held at Istanbul Expo Center – IFM on 20–22 October 2022.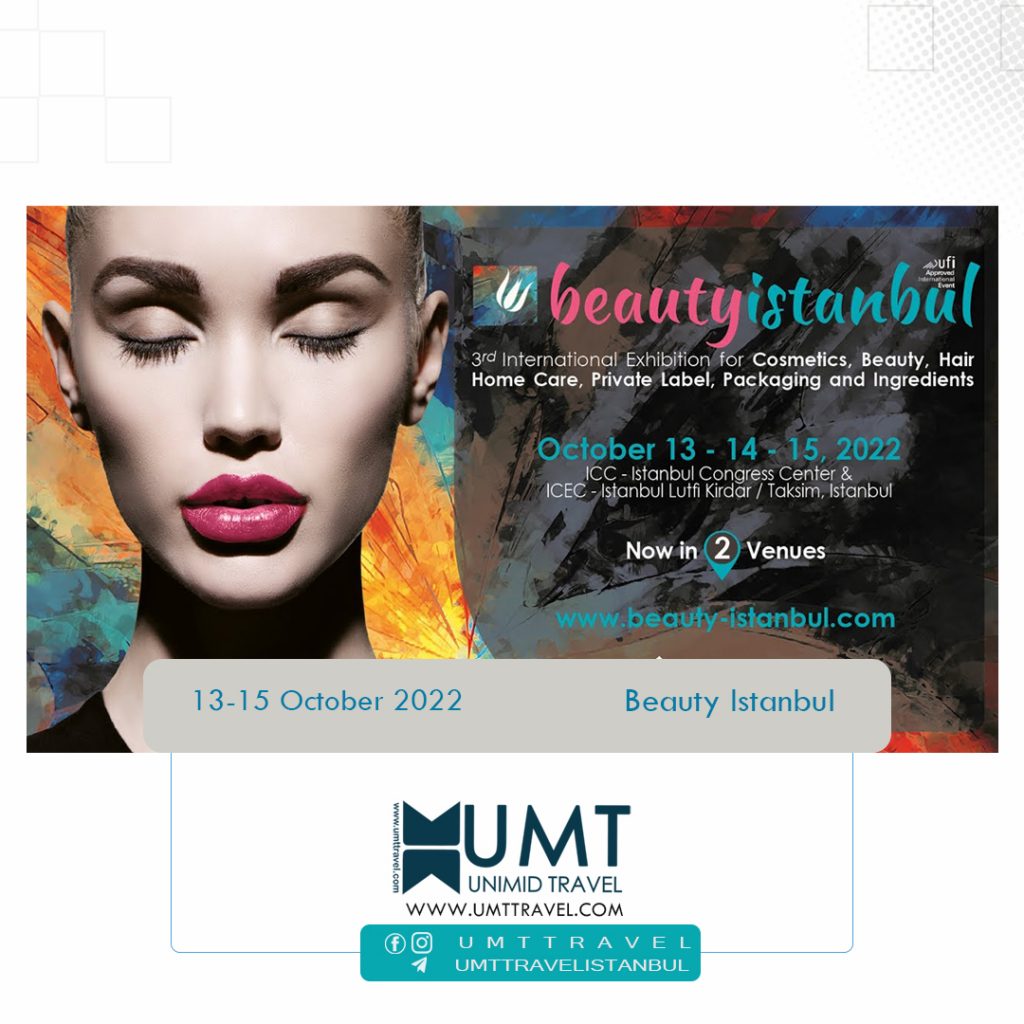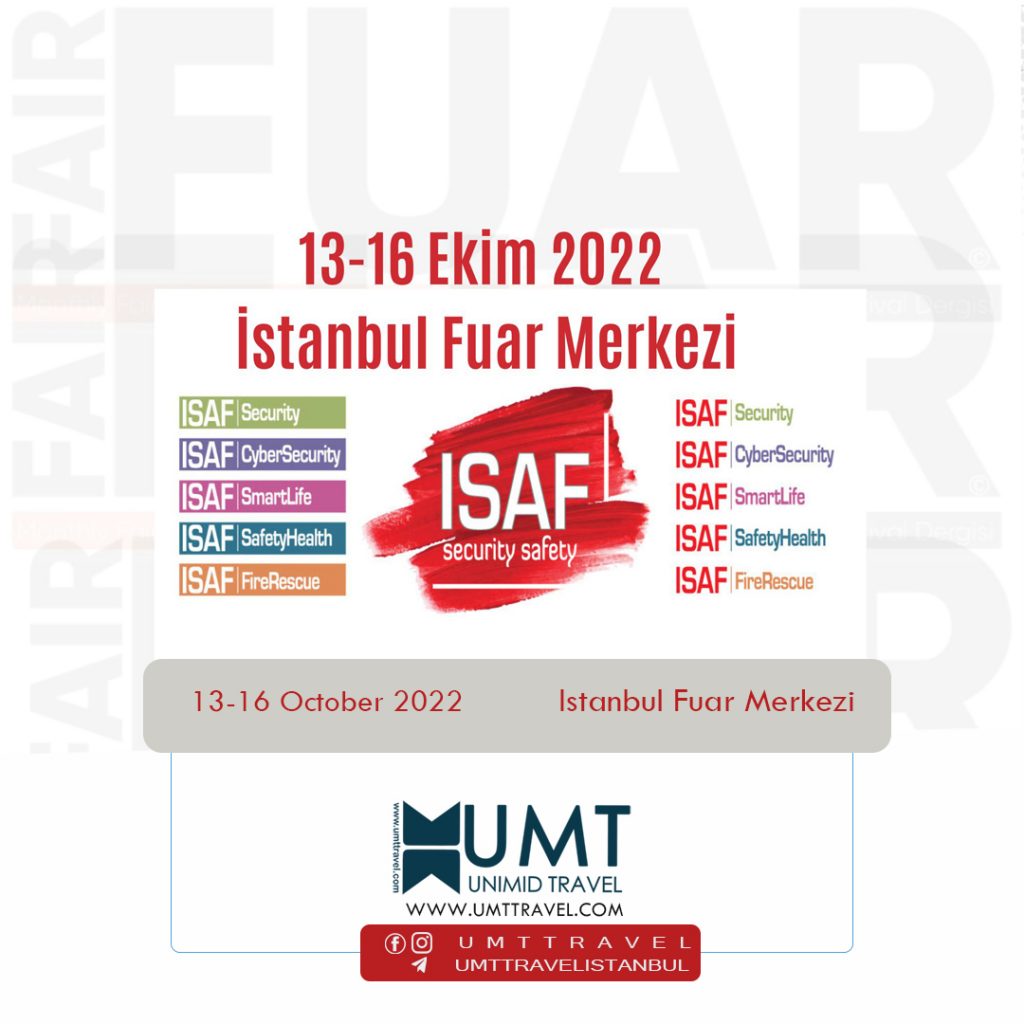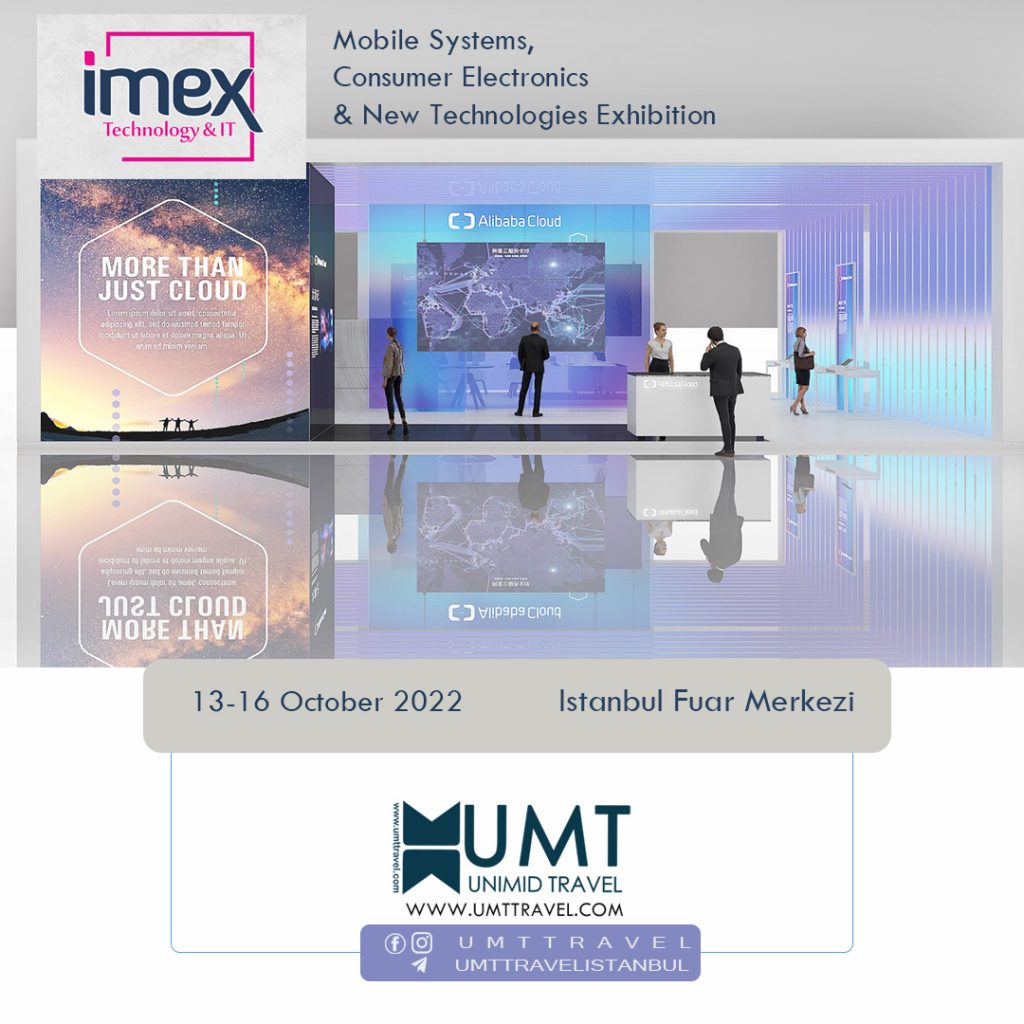 Mobile Systems, Consumer Electronics & New Technologies Exhibition
Covering the IT and Technology Sectors, which are the most important issues of today, IMEX Istanbul is getting ready to bring together the sector at the Istanbul Expo Center on 13-16 October 2022.
IMEX Istanbul brings together all the sector representatives, manufacturers, investors, creators and all business, academia and R&D professionals who are following the consumers, investors, creators and practitioners operating under the topics of IT and Technology. IMEX Istanbul, which will be the largest domestic organization in which today's advanced technologies and new developments that are foreseen to be indispensable in our lives in the near future, will undertake the international hosting of the sector in our country.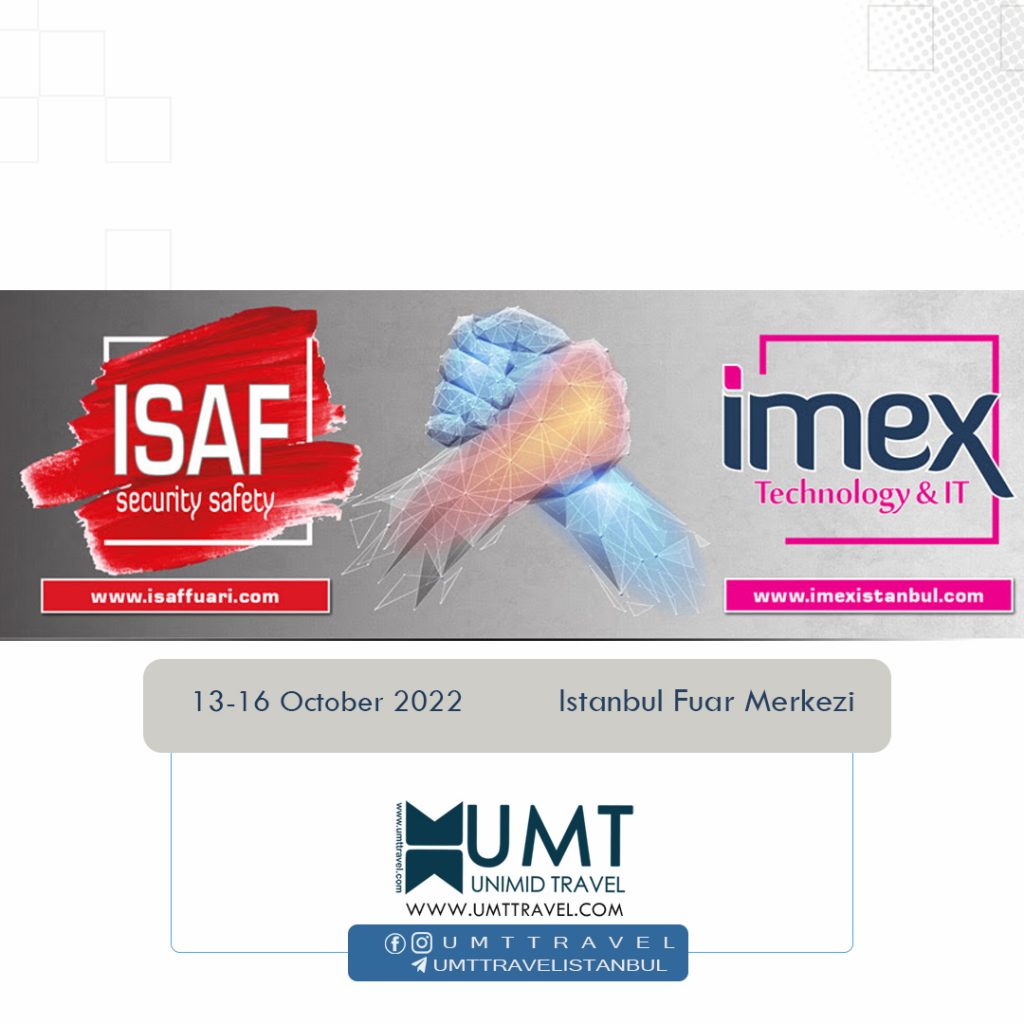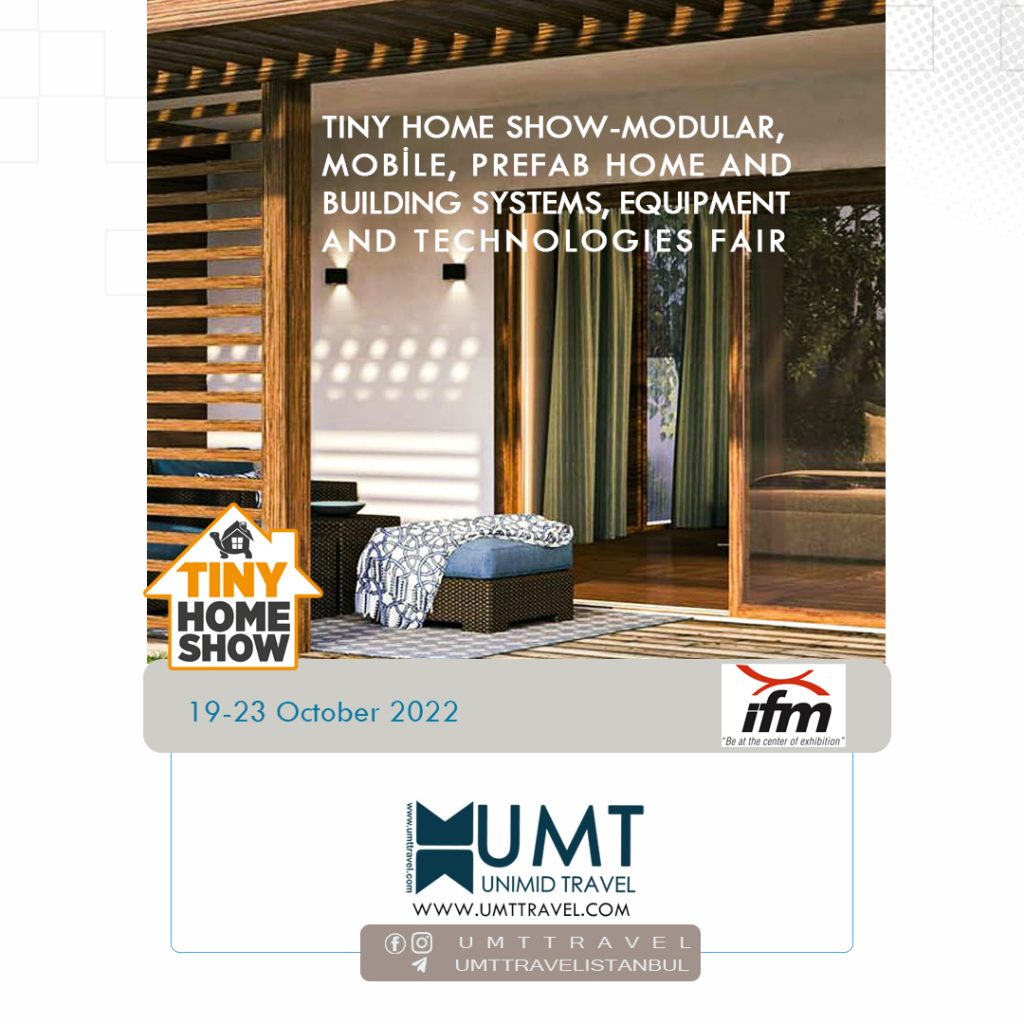 TINY HOME SHOW – Modular, Mobile, Prefab Home and Building Systems, Equipment and Technologies Fair which will be organized by BIFAŞ (United Fair Organizers Company) with the support of UFYD – International Fair Producers Association will be opening its gates at Istanbul Expo Center on 19-23 October 2022 with exhibits of over 100 producers.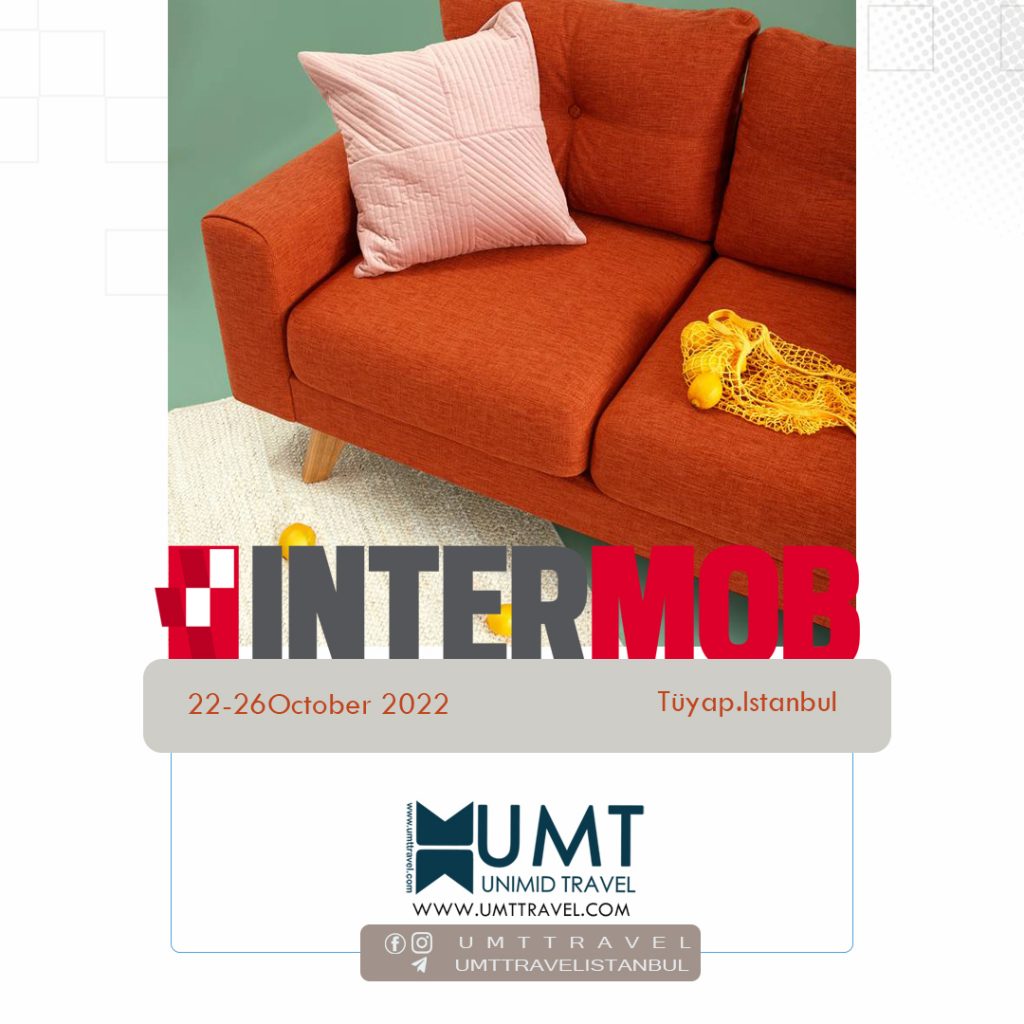 The International Furniture Sub-Industry, Accessories, Forest Products and Wood Technology Fair, which creates an effective marketing infrastructure for domestic and foreign visitors, is the fair where the latest models of wood, forestry products and technologies sectors, as well as the products and services of furniture sub-industry companies are exhibited. At Tüyap Fair and Congress Center in 2022.
Defense Aviation and Space Industry Fair
SAHA EXPO 2022 Exhibition, which is the world's first hybrid 3D defense industry exhibition, will take place across six exhibition halls on an area of 60,000 square meters, enabling participants to attend the live events and connect with current and potential business partners, key contacts and suppliers.
It will then continue to be at the service of participants and visitors for a period of three months as a virtual exhibition.
As the use of electric vehicles becomes more widespread, electric vehicle charging options will also become widespread at home, at work, on the roads and in all facilities. The need for charging electric vehicles is a valuable investment opportunity for entrepreneurs as a new business line. You need the knowledge, technology, equipment and You'll find more at the EV Charge Show."