Hightlight
Air conditioner

Car parking

Covid-19 safety

Reservations
MÜSİAD EXPO 2022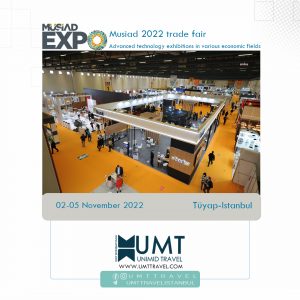 MUSIAD EXPO 2022 Fair will be organized on November 2-5, 2022 at TÜYAP Fair Convention and Congress Center in Istanbul – Türkiye with cooperation of TÜYAP and Müstakil Exhibition Event. MÜSİAD EXPO attracts more and more exhibitors and a wider diversity of industries each year, and continues to bolster and enhance trade. ​Embracing innovation and keeping abreast of global trends, MÜSİAD EXPO Fair receives support and demand from across the world. MÜSİAD Expo welcomes exhibitors from numerous industries and hosts networking events, panel discussions and one-on-one business meetings.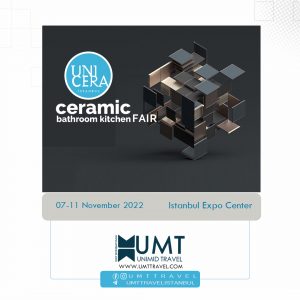 Turkey's largest and the world's second largest trade fair, UNICERA– International Ceramic Bathroom Kitchen Fair, was held on 80 thousand square meters area with the intense interest of a total of 112 thousand 698 sector professionals, of which 26 thousand 934 were international.  Visitors from 130 countries, especially from the Eurasian geography, showed great interest in the fair. UNICERA once again has proven its global brand strength with this record-breaking number of international buyers.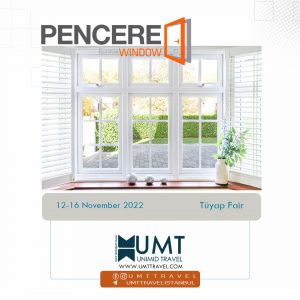 As the biggest and most prestigious window industry event of the region, Eurasia Window will be held at Tüyap Fair, Convention and Congress Center/ Istanbul. The Fair which has an extensive scope such as; Window Production Machinery, Window Production Technologies, Window Profiles, PVC, Facade Systems, Window Mechanisms, Window Auxiliary Products, Insulation Materials and Raw Materials will bring leading manufacturers and decision makers of the indus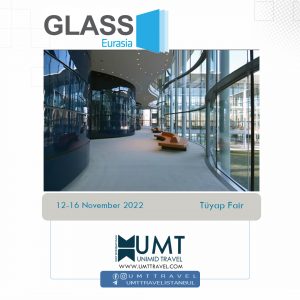 Eurasia Glass Fair is the prime trade hub and the most prestigious glass industry event of the region held at Tüyap Fair, Convention and Congress Center. The Fair which has an extensive scope such as; Industrial Glass Products, Glass Production Technologies, Tampered Glass, Glass Production Machinery, Glass Processing Machinery, Tempered Glass, Flat Glass, Laminated Glass brings leading manufacturers and decision makers of the industry.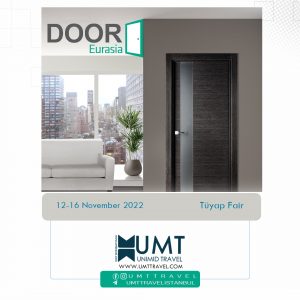 As the biggest and most prestigious door industry event of the region, Eurasia Door at Tüyap Fair, Convention and Congress Center/ Istanbul. Pioneer manufacturers of Door Production Machinery, Door Accessories, Lock Systems, Panel Systems and Partition Systems will have the opportunity to meet with industry professionals from their target markets. Eurasia Door, Eurasia Window and Eurasia Glass will be held concurrently.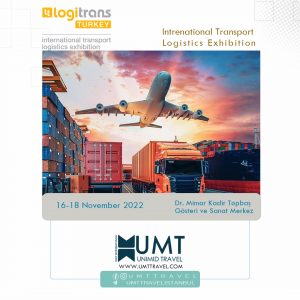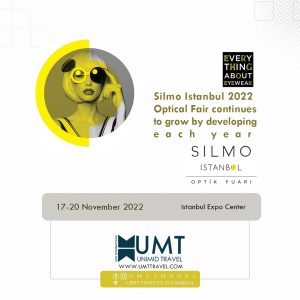 Silmo Istanbul 2022 Optical Fair continues to grow by developing each year. Silmo Istanbul, that gives importance always to innovation and will held its nineth edition this year. Silmo Istanbul opens its doors in 17-20 November 2022 with exclusive drawings, campaigns and brand new opportunities by offering to its visitors.
You can get your visitor entry cards for the International Silmo Istanbul 2022 Optical Fair, which will take place in the halls 9-10-11 of Istanbul Expo Center between the dates of 17-20 November at www.silmoistanbul.com.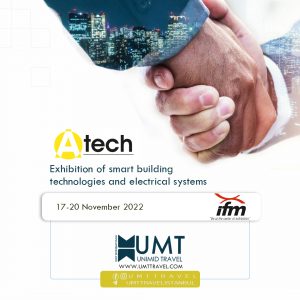 Exhibition of smart building technologies and electrical systems
TR Ministry of Environment and Urbanization, TR Ministry of Commerce, Mass Housing Administration (TOKİ), Emlak Konut, Kiptaş, General Directorate of Foundations, Turkish Federation of Electrical Electronics and Similar Technicians, Craftsmen and Craftsmen (TETESFED), Chamber of Electrical Engineers, Perpa Trade Center and KOSGEB A-Tech Fair, which is organized with the support and participation of institutions such as, has become the meeting point of the sector with its visitors and participants in November every year.
A-Tech Fair has taken its place among the most important fairs of the sector in a very short time, with the participation of leading manufacturers in the field as well as the Public Institutions it receives support from, and with competent experts and professional visitors from many provinces of Turkey.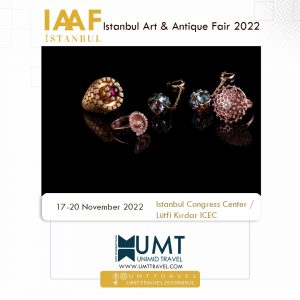 Istanbul Art & Antique Fair 2022 
Istanbul Art and Antiques Fair will host the paintings, sculptures, photographic art, multi-media artworks and antiques of award-winning and leading artists.
The artistic products and antiques to be exhibited at IAAF will be presented to the visitors after being carefully examined by our selective committee and curators.
Exhibitors profile:
GALLERIES
ANTIQUE DEALERS
SOLO ARTISTS
UNIVERSITIES
ART ASSOCIATIONS AND UNIONS
PRESS
SUPPORTERS AND SPONSORS